Sally Whitman Coleman, PhD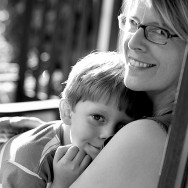 Dr. Coleman lives in Austin, TX and has been teaching art history courses at universities in central Texas for twenty years.
During this time, she has discovered that many people want to learn about art but don't have the time or inclination to take a college course.
The Art Minute is for busy people who are interested in learning something about art in less than a minute, a couple of days a week.
Dr. Coleman designs the updates for people who know nothing at all about art, providing basic, essential information that is easy to read and learn.
Consult The Art Minute before you take a trip to Europe, visit a museum, head out to a cocktail party, or sip your morning coffee. When you learn about art, you learn about life and humanity in addition to history and aesthetics. Expand your horizons, quickly and easily, and have fun!
Special thanks to Rachel Wright, Principal | Archijive,  for her support in the development of The Art Minute
Ms. Wright, The Go Girl, is truly a force of nature.  Save any sketches that she makes on cocktail napkins and thank your lucky stars if you can call her your friend.
– Sally Whitman Coleman