Buy the eBook on Amazon, iTunes, Barnes & Noble and Kobo!
"It may be hard to imagine that Michelangelo's powerful frescos and John Singer Sargent's lovely portraits were as controversial as artworks by today's artists.  Yet from the Renaissance on, artists have threatened tradition and created a public uproar.  This type of daring creativity is the artists' agent of change that ultimately generates and defines the shape of art history."  
– Sally Whitman Coleman,  Ph.D, Author
Art and Scandal: The Naked Truth is a collection of 23 short essays and images designed for contemporary audiences who want to know more about art history but don't have time for classes or traditional art tomes.
Written by art historian Sally Whitman Coleman, this Art Minute Guide makes the art, the artists and their backstories come alive. After reading this book, you'll sound really smart, be ready for informed museum-going and perhaps even be the hit of the cocktail party.
This book is only available in an electronic format.  To purchase one for your eReader, click on the Kindle, iTunes, Nook or Kobo icon to the right.
About The Author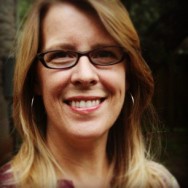 Sally Whitman Coleman has been teaching art history for more than 15 years, at University of Texas at Austin, Baylor University and Southwestern University.
She is a specialist in Renaissance art and was the recipient of a Fulbright grant to conduct research in Belgium.  She earned her doctorate at the University of Texas at Austin and her undergraduate degree at Skidmore College.
In addition, she is the author of The Art Minute:  Short Lessons in Art History®, a blog with images and incisive essays about art history for the general reader – as she describes it, "for busy people who are interested in learning something about art but don't have the time or inclination to take a college course."  The blog covers a wide range of subjects and time periods, from painting and sculpture to architecture and photography. The author lives in Austin with her husband and two children.