Jean-François Millet's The Sower was Van Gogh's favorite painting.  He loved the way the French artist from the Barbizon School painted the peasant in such a way that he is ennobled, yet the scene is unemotional; his face is largely concealed.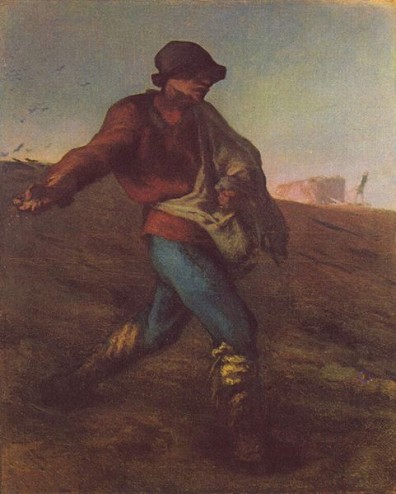 Jean-François Millet, The Sower, c. 1850, oil on canvas, 40 x 32½", Museum of Fine Arts, Boston, Public Domain via Wikimedia Commons.
Millet presented the laborer as if he grows from the earth itself.  The man wears shabby clothing and does backbreaking work; however, he is large and dominant in the scene, moving swiftly and working hard.
While Millet is one of the Realists, an art movement led by Gustave Courbet, the tone of his paintings are somewhat Romantic, and this is what Van Gogh responded to.
Van Gogh shared Millet's sympathy for the downtrodden and he wanted to present them as "heroic and real," just as Millet did.  Van Gogh made several paintings throughout his career that either were copies of Millet's work or inspired by it.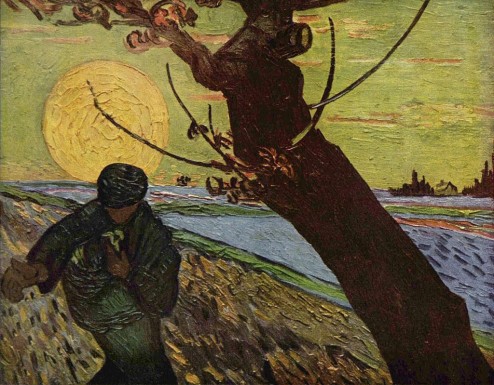 Vincent van Gogh, Sower at Sunset, 1888, oil on canvas, Van Gogh Museum, Amsterdam, Public Domain via Wikimedia Commons.